The chicken-fried steak sandwich at Turkey and the Wolf in New Orleans is not so much a food you eat as it is a shape-shifting monster you battle into submission. Two thin pieces of white bread can barely contain the torrent of ingredients roaring between them: ripples of pounded New york city strip encased in crackly batter, a mound of coleslaw and a ragtag row of dill pickle coins, and slicks of pepper jelly and a spicy mayo called "bird sauce." After you have actually selected up a half of this monster, it's tough to put it down for reasons of practicality (it threatens to implode in your hands) as well as satisfaction. The sandwich is olympian in its excess, and it yet in some way furthers the idea of balance in deep space: For every single velvety bite there is an opposite however equivalent crunch; despite the deluge of condiments, the important beefiness never gets swept away.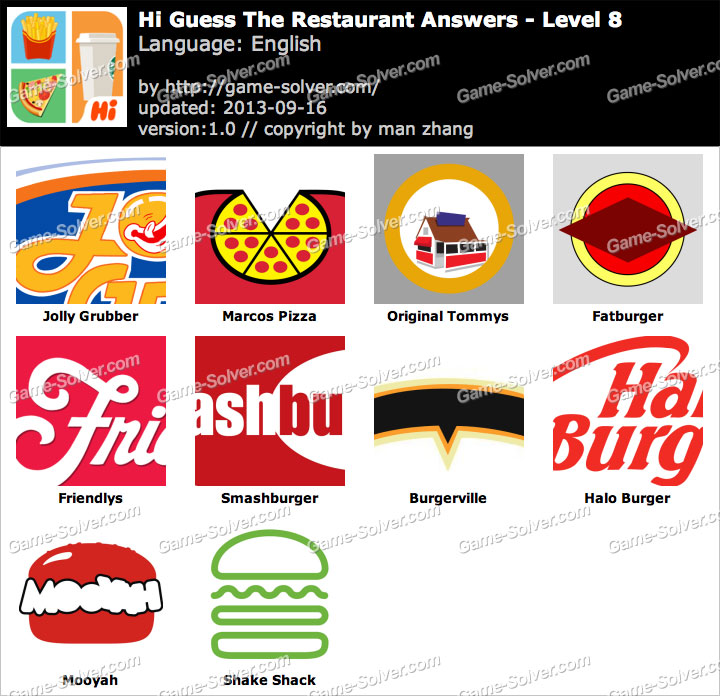 Chef and co-owner Mason Hereford brings a particular Dr. Frankenstein glee to every meal he makes, though it's the chicken-fried steak sandwich that perhaps ranks as his biggest development. His "bird sauce" riffs on a spicy mayo dip served at a New Orleans fixture called McHardy's Chicken & Fixin' in the Seventh Ward: Hereford's version integrates Duke's Mayonnaise, Worcestershire sauce, Tabasco's chipotle pepper sauce, and gochugaru (Korean chile flakes). However the genuine secret, he told me over the phone, is that when he pulls the battered beef from the fryer, he sprays it with chicken seasoning powder which imparts, he says, a "je ne sais quoi" poultry taste. The effect is so profound that, inning accordance with Hereford, some repeat customers have come in requesting for the "fried chicken sandwich" they had last time. He does not bother to correct them.
Hereford and his organisation partner, Lauren Holton, opened Turkey and the Wolf this past August, and New Orleanians have actually required to the place directly away, welcoming its specific sort of quirkiness to a city that has long prospered on idiosyncrasy. Serving a short menu of superbly aberrant sandwiches and often altering miscellanea (raucous salads, eccentric tacos and tostadas, Americana nibbles), the restaurant sits on an otherwise peaceful corner in the Irish Channel. It's a typically working-class community situated south of the Lower Garden District, set down along among the Mississippi River's lots of serpentine bends through the area. Here, the surrounding buildings sit low and the Louisiana sky looms big.
If you're visiting New Orleans and remaining in the French Quarter or the Central Organisation District, as lots of visitors do, lunch or supper at Turkey and the Wolf is well worth the 13-minute drive. Holton supervises a lively cocktail program; there's one rum-fueled zinger called "When I was 10 I Went to School as a Dead Cheerleader for Halloween." Each of my local good friends individually referred to Hereford's food menu as "stoner food." When one of his star productions is a fried bologna sandwich crowned with molten American cheese and a handful of potato chips, it's an easy label to yield.
Calling his cooking "stoner food" doesn't rather catch the sly mastery Hereford gives the kitchen area, however.
subway locations in temperance
He previously worked as chef de cuisine at neighboring Coquette, one of the city's most well-known modern-day fine-dining locations: It's a location where chef-owners Kristen Essig and Michael Stoltzfus serve smoked catfish dip, green tea-cured cobia with cucumber and creme fraiche, and other well-executed concepts that make use of influences near and far. At his own location, Hereford's dishes might initially read as let's-see-what's-in-the-fridge munchies, but look past their excessive look and it's clear they've sprung from knowledgeable hands and a sharp, intentional mind.
More broadly, part of the immediate appeal of Turkey and the Wolf might be how easily the tone of Hereford's cooking slides into the lexicon of casual New Orleans dining. After all, this is a city committed to the gloriously ungainly sandwich. Muffulettas have been sacrosanct for over a century, when grocers initially began stacking very finely sliced treated meats (salami, ham, mortadella) and Provolone or comparable cheese onto bread as a heart go-to lunch for immigrant Sicilian laborers. Chunky, slippery olive salad is as needed to the muffuletta as is motor oil to a vehicle engine. And naturally there are po' kids, whose origins are murky (their appeal increased during the Anxiety period) however whose universality is outright. Variations packed with fried oysters and shrimp can be grappled by hand, though I can never deal with a gravy-doused roast beef po' kid at a regional shrine like R&O without eventually turning to knife and fork.
It's on the backs of these classics that the grand edifice of New Orleans sandwich culture stands; on their foundation rests the newer guard Turkey and the Wolf among them who are adding their own modern constructs to the category. Hereford is developing himself as a next-gen nonconformist, but it's Donald Link, one of New Orleans's imposing chef-restaurateurs, who a lot of exceptionally shifted the town's sandwich community when he opened Cochon Butcher in 2009. Link's flagship restaurant, Cochon, mostly focuses on the flavors of the chef's Cajun heritage, however Butcher's casual food shows motivations near and far.
Link's muffuletta, built from house-made charcuterie on a sesame-flecked bun, is a marvel of contrast and subtlety. His advancement work of genius, however, is the bacon melt thin layers of chewy-crisp cured pork stacked with stewed collard greens, pepper aioli, and Swiss cheese on buttered toast. It hearkens to the South without referencing Louisiana food culture specifically. You can also find a Cubano, a grilled pulled pork number, and Moroccan spiced lamb with cucumber and tzatziki on flatbread. Link brings the tastes home again with Butcher's essential side order: hot boudin, Acadiana's magnificent, funky pork and rice sausage.
Connect obviously didn't invent the concept of blending and matching global tastes and serving them between slices of bread. But in New Orleans, where cooking customs run deeper than anywhere else in America, I 'd argue that the success of Cochon Butcher straight encouraged the creativities of other regional cooks. I believe, for example, of Killer PoBoys on Dauphine Street in the French Quarter (opened in 2015), where the eponymous sandwich is available in variations like salmon and cream cheese; chorizo, eggs, avocado, salsa verde, and black beans; or the dining establishment's finest innovation, a shrimp po' kid that doubles as a banh mi, dressed with daikon, carrots, cucumber, and Sriracha aioli, a homage to the enduring Vietnamese culinary impacts on NOLA's dining landscape.
Turkey and the Wolf locates itself clearly in this sandwich family tree, though Hereford's idiosyncratic imagination carves an unique niche. So does the cozy quirkiness of the dining establishment's physical space, which combines 1950s kitsch (laminated, chrome-line table fill the space) with useful industrial minimalism (painted concrete walls remember the pale chartreuse of grade school hallways, recovered woods consist of the bar). Hereford's bro, William, is a professional photographer; for the dining establishment, he shot lovely stills of iconic New Orleans dishes. At one meal, I sat under a picture of the lofty, golden fried shrimp po' boy at famous Domilise's. The artful gesture frames such standard-bearers as well-regarded forebearers instead of service rivals.
Amongst the dining establishment's sandwiches, the chicken-fried steak is the undeniable star, standing tallest literally and figuratively. Hereford informed me he's threatening to take it off the menu (he's tired of pounding all that New York strip down to linen-napkin thinness); we'll see how loudly his customers demonstration. Plenty of other treasures necessitate digging deeper into the menu: He makes a collard greens melt that strikes me as a vegetarian action to Link's bacony showpiece; Hereford loads his take with Swiss cheese and pickled cherry peppers and adds a center slice of bread to separate a layer of coleslaw. I may miss the pork, if I weren't so distracted by every other zigzagging element packed into this insane stunner.
Drift from the trippy Southern-Americana vagaries into a Indian-Middle Eastern mashup territory: a golden griddled roti strewn with long-simmered lamb neck (its texture comparable to the tenderest pot roast), lemon yogurt, cucumber, chopped onion, and torn herbs like mint and dill. For the more conservative of palate, there is a sandwich of smoked ham, cranberry sauce, herbed mayo, aged cheddar, and arugula on a long, lithe roll. I appreciate the campfire perfume of the ham, which Hereford and his team fastidiously smoke in-house, however compared with the rest of the huge characters on the menu it provides the least intriguing magnetism.
Salads, doing the same with the sandwiches, are generous and lovably kooky. Fragments of pig-ear crackling fleck a garlicky pile of cabbage thrumming with lime and roasted chile vinaigrette, with sunflower seeds adding an earthy echo of crunch. Everything-bagel flavorings (poppy seeds, sesame seeds, and dehydrated garlic) join tomatoes, minced bacon, and blue cheese dressings to pound a hunk of iceberg lettuce, amounting to an unforgettable wedge salad. These leafy stacks must be shared: Their tastes are nearly too intense as a standalone meal.
The most calming thing to consume at Turkey and the Wolf is a casserole changed into a fried hand pie filled with the gentlest stewed chicken and served with a side of buttermilk-tarragon dressing for dipping. The weirdest thing? That would be the "Double Decker Boomtown Freedom Tostada," 2 fried tortillas adhered by refried red beans and French onion dip and completed with "shrettuce" (Hereford discussed he's extremely pleased with his shredded lettuce portmanteau), cheese curds, and a triumphant wallop of crushed Doritos. Okay, I get it; pass me the blunt.